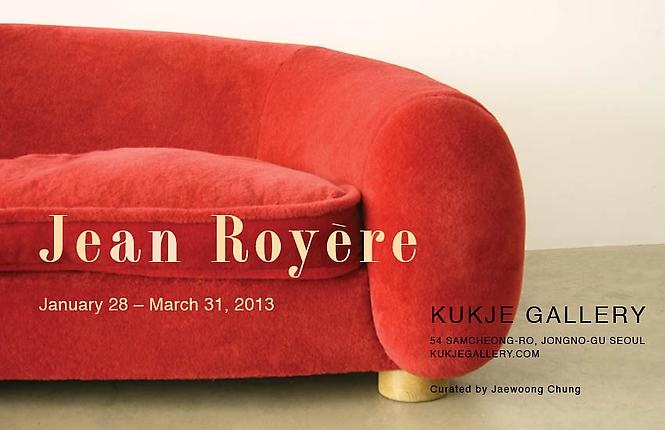 Jean Royere
January 28 - March 31, 2013

Vintage20 is very pleased to announce its upcoming exhibition of Jean Royère at Kukje Gallery in Seoul. Jean Royère (1902-1981 was a designer widely celebrated in his lifetime as embodying a perfect balance of elegance and panache. Known for his sinuous lines and playful forms, his eccentric and highly refined vocabulary of interior spaces, furniture and lighting is synonymous with mid century modernism.

Trained in cabinet making at Faubourg Saint-Antoine in Paris he found immediate success after his redesign in 1934 of the Brasserie Carlton on the Champs Elysées. What followed was more than four decades of highly creative output, with Royère working with taste-makers around the world from the Middle East to Latin America. Nurturing his cosmopolitan tastes, Jean Royère created a global brand, opening design offices around the world. Still appreciated today for his craft, attention to materials and fearless imagination Royère continues to inspire.